---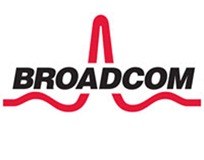 Broadcom supplies Bluetooth hardware and software solutions for various computing and mobile products.
Broadcom does not sell products directly to consumers. If your product came bundled with or installed in another manufacturer's product, it is referred to as an OEM (Original Equipment Manufacturer) product. Each of these companies customizes the software for their particular Bluetooth device therefore you will need to obtain the software and support from the manufacturer. If you are having problems with your Broadcom based Bluetooth products (USB adapters, peripheral), please contact the manufacturer or distributor for technical support.
As a convenience, Broadcom has posted a generic Bluetooth software release for qualified Windows XP, Windows Vista and Windows 7 computers.
System Requirements
Windows 7, Windows Vista or Windows XP operating system
Computer with either a Broadcom-enabled embedded or USB plug-in Bluetooth wireless adapter
Download updated Bluetooth for Windows software
Instructions
If your computer has an embedded Bluetooth wireless adapter, verify that Bluetooth is turned on. If you have a plug-in USB Bluetooth wireless adapter, verify that it is plugged into your computer, before you start the download.
Start the download. When you are prompted to either run or save the file, click Save.

When the file has been downloaded, double-click on it to run the setup program. The InstallShield® wizard begins installing the WIDCOMM Bluetooth software.

Follow the installer on-screen instructions.
After the Bluetooth software is installed, in Initial Bluetooth Configuration Wizard, click Next, and follow the on-screen instructions to configure your Bluetooth environment.

Note: If you are updating existing Bluetooth for Windows software, it is not necessary to reconfigure your Bluetooth environment.
WIDCOMM Bluetooth Software for Windows:
Windows 7 users: Please be sure to select the 'Save' option and not 'Run' when prompted.
[ From Broadcom ]