---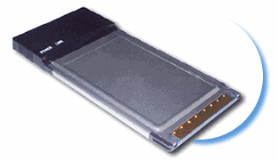 Gemteks WL-611G fully utilizes the benefits of 802.11g standard draft on the proven compatibility between two transfer modes and the high speed bit transfer that is desirable for multimedia application in Wireless environment. Furthermore, a security rich software provides features such as WEP weak-key avoidance, TKIP, 802.11i, SSN and 802.1x while the hardware itself supported a 64/128 bit WEP engine and CCM and OCB AES.
32 bit Cardbus Interface
Highspeed connection in 22Mbps Standard
Backward Compatible in a 802.11b environment
Plug & Play Installation
Seamless roaming from cell to cell and between 802.11b to 802.11g
Based on the Broadcom 430G wireless chipset.
Device Name: Gemtek 802.11g Network Adapter
Hardware ID: PCI\VEN_14E4&DEV_4320&SUBSYS_041814E4
Gemtek WL-611G 802.11b/g Cardbus Adapter Win98, ME, 2000,XP Driver, Software:
Download (2.09 MB)