---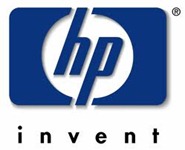 This package contains software and a driver to support the Broadcom 2070 Bluetooth for supported notebook models that are running a supported operating system. The Broadcom 2070 Bluetooth Driver works together with the Broadcom WLAN Driver that supports the NIC in your notebook to enable Bluetooth connections. This package also provides additional Bluetooth Profiles.
Broadcom 2070 (BCM92070) Bluetooth Module Windows 7 32/64bit Driver & Utility:
Download, File name: sp53550.exe (59 MB)
VERSION: 7 REV: H (June 27, 2011)
PREREQUISITES:
- The Bluetooth Module must be enabled and powered on.
- The Windows 7 Bluetooth Bus Enumerator and Bluetooth Stack must be installed.
- Requires Wireless Assistant for device control via software.
Support HP System:
Compaq 320 Notebook, Compaq 321 Notebook, Compaq 325 Notebook, Compaq 326 Notebook, Compaq 420 Notebook, Compaq 421 Notebook, Compaq 620 Notebook, Compaq 621 Notebook, Compaq Mini CQ10 NetBook PC, Compaq Presario CQ42 NotebookSeries, Compaq Presario CQ56 NotebookSeries, Compaq Presario CQ62 NotebookSeries, HP 3105m Notebook, HP 420 Notebook, HP 421 Notebook, HP 425 Notebook, HP 620 Notebook, HP 625 Notebook, HP EliteBook 2560p Notebook, HP EliteBook 2760p Notebook, HP EliteBook 8460p Notebook, HP EliteBook 8460w Mobile Workstation, HP EliteBook 8540p Notebook, HP EliteBook 8540w Mobile Workstation, HP EliteBook 8560p Notebook, HP EliteBook 8560w Mobile Workstation, HP EliteBook 8740w Mobile Workstation, HP EliteBook 8760w Mobile Workstation, , HP ENVY 14, HP ENVY 15, HP ENVY ENVY17, HP G42 Notebook, HP G56 Notebook, HP G62 Notebook, HP G72 Notebook, HP Mini 110 NetBook PC, HP Mini 1103, HP Mini 210 NetBook PC, HP Mini 2102, HP Mini 5102, HP Mini 5103, HP Pavilion dm1 Notebook Series, HP Pavilion dm3 Notebook Series, HP Pavilion dv4 Notebook Series, HP Pavilion dv5 Notebook Series, HP Pavilion dv6 Notebook Series, HP Pavilion dv7 Notebook Series, HP Pavilion g4 Notebook Series, HP Pavilion g6 Notebook Series, HP Pavilion g7 Notebook Series, HP ProBook 4320s Notebook, HP ProBook 4321s Notebook, HP ProBook 4325s Notebook, HP ProBook 4326s Notebook, HP ProBook 4415s Notebook, HP ProBook 4416s Notebook, HP ProBook 4420s Notebook, HP ProBook 4421s Notebook, HP ProBook 4425s Notebook, HP ProBook 4515s Notebook, HP ProBook 4520s Notebook, HP ProBook 4525s Notebook, HP ProBook 4720s Notebook, HP ProBook 5220m Notebook, HP ProBook 5320m Notebook, HP ProBook 5330m Notebook, HP ProBook 6360b Notebook, HP ProBook 6440b Notebook, HP ProBook 6460b Notebook, HP ProBook 6540b Notebook, HP ProBook 6560b Notebook, HP ProBook 6465b Notebook, HP ProBook 6565b Notebook, HP Slate 500, HP TouchSmart tm2 Notebook