---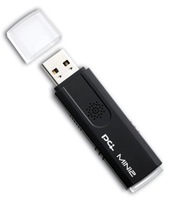 GW-US54Mini2G wireless LAN links network users to LAN services without the hassle of cabling or wiring, which significantly brings mobile workers the freedom of staying connected to the network while roaming around a building or multiple buildings maintaining access to the Internet, e-mail, networked applications, and print services. 
GW-US54Mini2G have Wireless Client、Software AP、Xlink functions
Comply with both IEEE 802.11b and IEEE 802.11g products.
Support Turbo Mode to enhance the data transfer speed
Support Software AP "No forwarding among wireless clients", although the clients card connecting with the same AP, they cannot transmit information to each other.
Supports 64/128-bit WEP, WPA、WPA-PSK, WPA2、WPA2-PSK
Based on the Ralink RT73 series USB Wireless chipset.
Device Name: PCI GW-US54Mini2
Device ID: USB\VID_2019&PID_AB50
Download Planex/PCI GW-US54Mini2G Wireless Adapter Driver, Utility for Windows 2000/XP/Vista:
Driver: V 1.3.2.0 (2000 / XP), V 3.1.5.0 (Vista), Download (04/25/2009, 19.9 MB)
GW-US54Mini2G Driver For Mac OS:
Driver: V 1.2.4.0, English, Chinese, For Mac XLink Kai only. (This driver supports XLink Kai with Mac OSX 10.4/10.5.), Download (02/27/2009, 4.2 MB)
GW-US54Mini2G Linux Driver:
Driver: V 1.0.3.6, English, Default Version. Download (01/11/2007, 328 KB)
GW-US54Mini2G for Xlink Kia:  Driver: V.1.3.0.0(Windows Vista only), Download (07/09/2009, 11.8MB)
※ We recommand you use this version of the driver to connect with Xlink Kai service through GW-US54Mini2G/W.
[Original from Planex]