---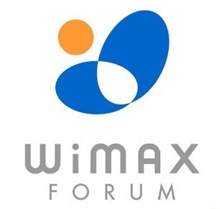 WiMAX is a wireless digital communications system, also known as IEEE 802.16, that is intended for wireless "metropolitan area networks". WiMAX can provide broadband wireless access (BWA) up to 30 miles (50 km) for fixed stations, and 3 - 10 miles (5 - 15 km) for mobile stations. In contrast, the WiFi/802.11 wireless local area network standard is limited in most cases to only 100 - 300 feet (30 - 100m).
WiMAX is the next evolution in wireless broadband, offering the best available mobile Internet experience with service covering entire metropolitan areas. It frees you from having to stay within a Wi-Fi area to be connected, thus turning your city into one big hotspot that delivers strong, fast Internet performance. As service becomes widely available, you'll wonder how you ever lived without WiMAX.
WiMAX can be used for wireless networking in much the same way as the more common WiFi protocol. WiMAX is a second-generation protocol that allows for more efficient bandwidth use, interference avoidance, and is intended to allow higher data rates over longer distances.
No wires. No worries. It's WiMAX.
If you're someone who likes to use your laptop on the go, WiMAX offers a lot to get excited about. Need to jump online to check your bank balance, compare product reviews or send an email while you're out and about? When service is available in your location, you'll feel confident knowing your WiMAX-enabled laptop or mobile device can stay online and productive all over town, even where no Wi-Fi signals reach.
Interact with friends, stream videos quickly, and download or upload large files in a flash—all without long wait times. With WiMAX, you can stop worrying about where you'll connect from and start getting excited about what you'll connect to.
Not in the market for a new laptop? You may be able to use an external modem, dongle or data card to receive WiMAX service. Check with your service provider for more information.