---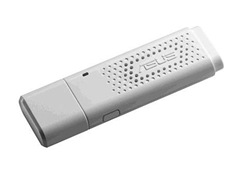 Features
High speed networking(11N Draft2.0) for fast download, file transfer and media streaming
EZLink: WPS hardware push button, No need to config WiFi setting thru PC
Multiple OS support: Windows, Linus and Mac
Ralink RT2870 series USB Wireless LAN Card.
Device Name: ASUS 802.11n Network Adapter
Device Hardware ID: USB\VID_1761&PID_0B05
ASUS USB-N11 utility and driver for Windows 2000/XP/Vista/Mac OS :
2009/05/27 update, File Size: 13.93 (MBytes), Driver version: 1.2.3.0 for XP; 2.2.3.0 for Vista; 1.2.4.0 for MAC
Note: Vista&MAC user can use the driver included only.
Bug fixed:
1. Update the help and user manual file.
2. Fixed the utility version display wrong in control panel.
3. Fixed shared-key WEP encryption can't work in vista OS.
4. Fixed the hotkey clash problem.
ASUS USB-N11 driver for Windows 7 32/64bit:
Download 1, Download 2 (3.71 MB, 2009/12/03 update.)
ASUS USB_N11 driver for Linux, Support Linux Kernel up to 2.6.27, Download
File Size: 563.27 (KBytes), 2008/12/16 update
ASUS USB-N11 user's manual in English (13.56MB, 2009/05/18 update),  Download
ASUS USB-N11 Quick Start Guide in Multi-language: Download