---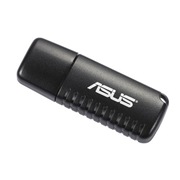 Leverages Bluetooth v2.0 Technology to provide wireless freedom to notebooks and PCs.
Enables Easy SMS Creation on Computers and Anywhere Online Access via Handse
The WL-BTD201M Bluetooth dongle leverages the latest Bluetooth 2.0 specifications and Enhanced Data Rate (EDR) to provide high-speed connection with a full array of Bluetooth-applicable devices.
Type SMS with PCs and Notebooks
The WL-BTD201M comes with an excellent feature for those who are not proficient in typing on their handsets. The ASUS dongle connects PCs and notebooks to handsets wirelessly, allowing users to type SMS on normal keyboards, then send via any Bluetooth phone. In addition, users can pick up and dial out through computer systems equipped with microphones and speakers.
Wireless music enjoyment
The latest Bluetooth specification enables wireless transmission of stereo quality audio signal. With the WL-BTD201M connected to a Bluetooth stereo headphone, users are free to roam while enjoying their favorite tunes stored in their PCs or notebooks.
The ASUS WL-BTD201M USB Bluetooth Dongle package for Win2000/XP/Vista, Release 5.1.0.4500 (Include Software/CAMagic_Mobile)
Download 1, Download 2 (187.38 MBytes, 2008/02/21 update)
WL-BTD201M User Manual (Multiple Languages,including BTD201M CAMagic Mobile Manual): Download
Asus WL-BTD201M Quick Installation Guide (Multiple Languages): Download