---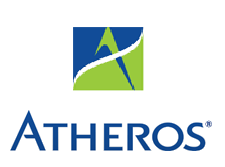 The AR3000 family consists of Bluetooth solutions based on the Atheros ROCm platform for high-performance mobile and embedded wireless products.
Atheros AR3000 Family Bluetooth include: AR3001, AR3002, AR3011, AR3012;
Atheros Win7 Bluetooth Suite 7.1.0.18 Release Note:
New feature:
-Enhanced FTP support: Multiple FTP access in my computer, Direct launch program in remote folder.
-Fax Server enhancement: Enable/Disable Fax service in setting page.
-To change device name from Bluetooth USB Adapter to Atheros AR3011 Bluetooth 3.0.
-To show "not supported Bluetooth function" in Nokia phone proprietary GUID when the function isn't supported.
Supported Device Hardware IDs:
USB\VID_0CF3&PID_3002, USB\VID_0CF3&PID_3004, USB\VID_13D3&PID_3283,
USB\VID_13D3&PID_3293, USB\VID_13D3&PID_3294, USB\VID_13D3&PID_3296,
USB\VID_13D3&PID_3304, USB\VID_0B05&PID_1783, USB\VID_0489&PID_E015,
USB\VID_1690&PID_0751, USB\VID_0CF3&PID_E019, USB\VID_0CF3&PID_E020,
USB\VID_0CF3&PID_E021, USB\VID_5160&PID_30B0, USB\VID_04CA&PID_3000,
USB\VID_13D3&PID_3320, USB\VID_04CA&PID_3001, USB\VID_1690&PID_0755,
USB\VID_1690&PID_0754, USB\VID_0A5C&PID_E027, USB\VID_0A5C&PID_E028
Download Atheros AR3011 Bluetooth 3.0 Adapter Windows Vista, Win7 Drivers, Utility:
Atheros AR3000 Family Bluetooth Driver, Utility for Windows Vista, Win7 32/64bit, Bluetooth Suite Ver.7.1.0.18,
Download 1 (65.1 MB, incl. Blue Manager 5.2 User Guide for PC), Download 2 (From Gateway)
Atheros AR3000 Family Bluetooth Driver, Utility for Windows XP 32/64bit,
Download (From Gateway, Ver.6.04.004.1, 104.3 MB, 10/19/2010)