---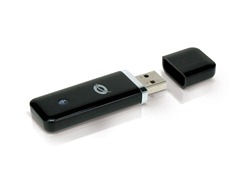 Mobile and fast network connection without any cables. This wireless 300Mbps USB adapter allows any user to connect a computer or notebook to a 300Mbps, 150Mbps, 54Mbps or 11Mbps wireless network.
A range that is up to 14 times faster and up to 6 times more efficient than 54G
Fully compatible with 802.11b (11Mbps) and 802.11g (54Mbps)
Security : WPA2 / WPA / WEP / WPS
Based on the Ralink wireless 11n USB chipset.
Device Name: Conceptronic Wireless 300N USB Adapter (v3.0)
Supported Hardware IDs:
USB\VID_148F&PID_2870, USB\VID_148F&PID_2770
USB\VID_148F&PID_3070, USB\VID_148F&PID_3071
USB\VID_148F&PID_3072, USB\VID_148F&PID_3572
USB\VID_148F&PID_3370, USB\VID_148F&PID_8070
Conceptronic C300RU_V3 11n Wireless USB Adapter Windows 2000/XP/Vista/Win7 Driver,Utility:
Download C300Ru Version 3.0 Driver and Utility [from Conceptronic], Release Date: 12 May 2010, 21 MB.
Support O/S: Windows 2000, XP 32/64bit, Vista 32/64bit, Win 7 32/64bit;