---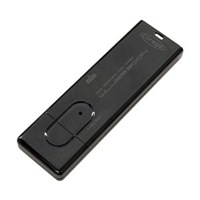 CG-WLUSB300NBK is wireless LAN adaptor of the USB type in IEEE802.11n corresponding to two modes of client mode and access point modes.  It conforms to next generation wireless LAN standard 11n besides existing wireless LAN standard IEEE802.11b/g. The two or more of one transmission reception 2 antenna composition was adopted in consideration of service that was the speed-up of the downlink by the spread of a recent streaming. Speed-up to five times or more 300Mbps (*4) (theory value) is achieved for past 54Mbps (theory value) by dividing data, bundling two channels (communications zone) at the same time, and communicating. In addition, two or more electric waves that reflect freely are enabled and a communication strongly steady to the obstacle is enabled by doing synthetic processing, and doing the decoding use. It is an excellent model in a high generality, suitable for the specs improvement from present IEEE802.11g/b, cost performance.
Device Name: CG-WLUSB300N
Hardware ID: USB\VID_07AA&PID_0043
Corega CG-WLUSB300NBK is based on the Realtek RTL8192U Wireless 802.11n chipset.
Download Corega CG-WLUSB300NBK Wireless LAN USB Adapter Windows Drivers, Utility:
Release date: 2010/03/04.  Version: Ver1.02.02.PL0
OS Support: Windows 7 (64bit/32bit) /Windows Vista (32bit) /XP (32bit) / 2000
File: wlusb300n_102.exe (43.4MB, with Japanese Utility),
CG-WLUSB300NBK windows driver only: Download (English, 2.67MB)
Corega CG-WLUSB300NBK Linux Driver Download: RTL8192U_Linux_26.0003.0902.2008.zip
Corega CG-WLUSB300NBK Mac OS Driver Download: Mac OS 10.4, Mac OS 10.5