---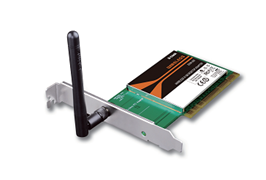 The D-Link Wireless N 150 Desktop Adapter (DWA-525) is a 802.11n client device that delivers unrivaled wireless performance  for your desktop computer. With  the DWA-525, you can add or upgrade your Desktop PC's wireless connectivity without having to purchase a new computer. Once connected, access your network's high-speed Internet connection while sharing photos, iles, music, video, printers, and storage. Get a better Internet experience with a faster wireless connection so you can enjoy digital phone calls, gaming, downloading, and video streaming. Powered by Wireless N 150 technology, the DWA-525 provides a faster wireless connection and superior reception  than 802.11g.
Device Hardware Info:
Device Name: D-Link DWA-525 Wireless N 150 Desktop Adapter
Hardware ID: PCI\VEN_1814&DEV_3060&SUBSYS_3C041186
Download D-Link DWA-525 Wireless N 150 Desktop Adapter Windows Driver, Utility:
Windows 2000, XP 32/64bit, Vista 32/64bit, Win 7 32/64bit Driver: Download 1, Download 2
DWA-525_A1_V1.00(WW)_S0008.zip, Updated: 2009/12/16.
Manuals:
DWA-525_A1_Manual_v1.00.pdf,  DWA-525_A1_Quick Install Guide_v1.00.pdf