---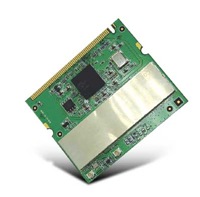 MP54G2 is a 32-bit type IIIA wireless miniPCI card and suitable to be embedded in a notebook or PC System or other AP / Router devices. The auto-fallback data rate and zero-config features provide a transparent and easy-configured wireless connectivity for end users as connecting to the LAN backbone.
Device Name: 802.11g MiniPCI Wireless Network Adapter
Device ID: PCI\VEN_1814&DEV_0201&SUBSYS_68331462
This software for 802.11 Cardbus/miniPCI/PCI/USB interface. The software will install the MSI WlanUtility/APUtility and driver to user computer. The supported OS contains Windows 98SE/ME/2000/XP/XP professional X64 Edition.
Driver version:
Package version: 4.3.1.4; 1.0.4.0 (MS6833B); 3.1.0.0 (MS6833/34/35); WlanUtility version 3.3.1.53; APUtility version 2.2.11.35; WlanService version 2.0.1.24
MSI MP54G2 Wireless 11g MiniPCI Card (MS-6833) Windows 9X/Me/2000/XP 32/64bit Driver, Software
Download 1
,
Download 2
,
Download 3