---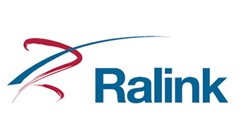 Ralink is a world leader in 802.11x technology. The product lines are Wi-Fi Certified and widely used in today's traditional Local Area Networks to connect desktop computers and notebooks to each other, and to the Internet through wireless gateways and access points. Ralink 802.11x technology also provides convenient wireless connectivity from computing devices to peripherals such as printers and network attached storage. Ralink-based designs deliver reliability, performance and Wi-Fi range that is second to none.
Apple Macintosh users have applauded our support of their unique OS. We continue to offer our latest drivers and support packages for our friends in the Macintosh world.
Download Ralink Wireless LAN Card Drivers, Software for Mac OS 10.3/10.4/10.5:
Tips: If you have any wi-fi adapter based on the Ralink chipset and couldn't find the relevant official Mac OS driver, you should try the aboved Ralink common generic MacOS drivers.