---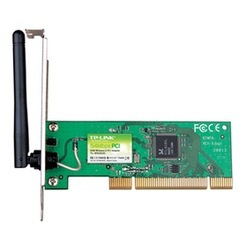 The TP-LINK TL-WN353G 54M Wireless PCI Adapter provides you the flexibility to install your PC in the most convenient location available, without the cost of running network cables.
Download TP-Link TL-WN353G 54M Wireless PCI Adapter Windows Drivers and User Guide:
Driver

TL-WN353G_070804
Published
8/4/2007
File Size
7.358 MB
Operation System
Win98SE/Me/NT/2000/XP/Vista
Modifications and Bug Fixes

The first version for TL-WN353G and TL-WN353GD.

 

User Guide

Language
Download
Size
English
TL-WN353G_REV1
1.849 MB
Use the decompression software such as WinRAR or WinZIP to decompress the file you download.