---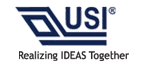 Compact Flash
USI 802.11b WLAN CF Card Model# 114100
(Someone said USI 802.11b WLAN CF Card Model# 114100 is same to Dell TrueMobile 1180 Wireless CF Card, so you could try the Dell TrueMobile 1180 CF Card driver.)
External Card
USI 802.11b Wireless LAN CF Card, Model# CF-B-AG-01 (Agere chipset)
Download USI CF-B-AG-01 Windows CE Driver.
USI 802.11b/g Wireless LAN CF Card, Model# CF-G-MR-01
The core of the CF-G-MR-01 CF card is the Marvell 88W8385 + 88W8010  Chipset solution.
Download USI CF-G-MR-01 WinCE and Linux Drivers.
Internal Card
USI 802.11g Wireless Mini PCI Adapter, Model# MP-G-IN-01.
Download USI MP-G-IN-01 Windows 9x/ME/200/XP Driver
USI MiniPCI Card Model# MP-B-AG-01
USI 802.11b Mini-PCI Card Model# MP-B-AG-00 Windows 98/ME/2000/XP Drivers: Download
Device Name: Agere Wireless Mini PCI Card
Hardware ID: PCI\VEN_11C1&DEV_AB30&SUBSYS_201214CD
About USI:
Universal Scientific Industries Co., Ltd, established in 1976, is a global leading DMS (ODM/EMS) company. USI not only provides manufacturing service, but also aggressively cultivates R&D talents, and persistently invests on the development of Handheld Devices, Wireless Networking Products, Car Electronics, Storage, Industrial PC, Server, Work Station and their Motherboard.
More info about USI: http://www.usi.com.tw/