---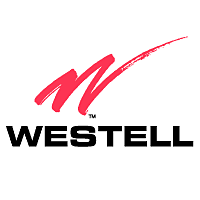 About WESTELL
Westell, Inc. designs carrier-class equipment that delivers high-speed communications for telecommunications operators and internet service providers throughout North America and Europe.
Reliability is the hallmark of Westell's products, which are engineered and manufactured to a defect-free standard, lowering the total cost of ownership for our customers… and their customers.
More info about WESTELL: http://www.westell.com
Please locate your model number, which is on the bottom of your modem. If the number is not listed under the appropriate series number below, please check the Manufacture Discontinued items.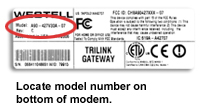 Download Westell 802.11b/g Wireless PC Card (A90-200WG-01) Windows Driver, Utility
Download Westell 802.11g Wireless USB Adapter (A90-211WG-01) Windows Drivers, Utility