---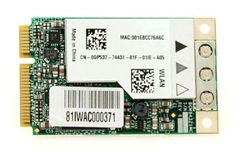 Product Features
Draft 802.11n compliant.
Compatibility with legacy 802.11a/b/g device with enhanced performance
2 stream spatial multiplexing up for to 270Mbps
2 of 3 antenna configuration
Supports MCS 0-15 and MCS 32 Modulation and coding rates in Draft 802.11n
Supports 20MHz and 40MHz channelization
Comprehensive wireless network security support that includes WPA, WPA2, and AES encryption/decryption coupled with TKIP and IEEE 802.1x support
Support drivers for Windows Vista, Windows XP and Windows 2000.
Main Chip:
Broadcom BCM4321 (Baseband/MAC/PHY) / Broadcom BCM2055 (RF Transceiver)
Download Vista driver for WL-270N ( For Windows Vista only):
File Size: 10.38 (MBytes), 2008/02/27 update, Version V 4.170.25.10.
Driver for WL-270N on Windows XP&2K only:
File Size: 1.53 (MBytes), 2008/02/27 update, Version V 4.100.15.5.
Asus WL-270N Wifi card is based on Broadcom 4321AG chipset, so if you need Asus WL-270n driver for Win7, please try the Broadcom 4321AG Win7 Driver. Download Here