---
Introduction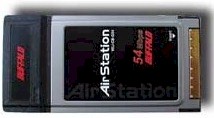 BuffaloTech AirStation 54Mbps Wireless CardBus card
Summary
One of the first 802.11g wireless client adapters. Uses Broadcom '54g' technology. Also comes in 'A' version that supports external antenna
Update
None
Pros
• No WEP-enabled throughput reduction
• Faster than 802.11b speed
Cons
• Can't change most settings via Client Manager utility
• High max/min throughput variation
This RapidReview is a follow-on to my detailed review of Buffalo Technology's WBR-G54 draft-802.11g router and will highlight some of the features of Buffalo's draft-11g CardBus card.
Internal Exam
Similar to the approach taken with the radio card in the WBR-G54 router, Buffalo Tech has chosen to let Broadcom do the design and manufacture of their client card. The internal photos on the FCC ID website show a pretty clean design, as you can see in Figure 1.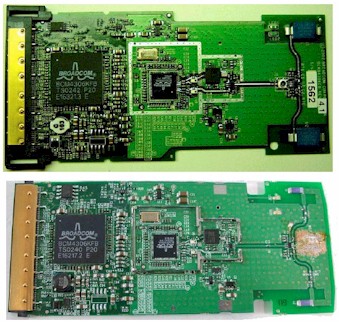 Figure 1: Buffalo and Linksys - separated at birth?
(click on the image for a full-sized view)
I also grabbed a copy of the FCC file for the Linksys WPC54G to see if Linksys had made any big changes in Broadcom's reference design. The main difference that I noticed between the BuffaloTech/Broadcom card (top) and Linksys card (bottom) are some subtle changes in the antenna section of the cards.