---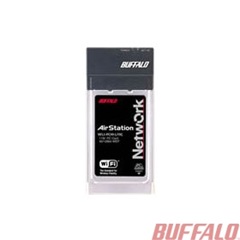 The Buffalo 11Mbps Flat Wireless PCMCIA Card (WLI-PCM-L11G) consists of both LAN and radio functions. This PCMCIA card is necessary for wireless communication between the AirStation access point and the client. The client card is for either notebook PCs or desktop PCs (with PCI adapter).
Features:
Small Antenna, support external Antenna
Supports IEEE802.11b standard and sustains up to 11Mbps high speed data transmission rate
Wi-Fi Certified
Supports extended range antenna with MC connector
Selection of 11-channels that can reduce network transmission load
Supports peer-to-peer communication or Infrastructure mode with any Access Point
Supports up to 128-bit Wired Equivalent Privacy (WEP)
Device Name: BUFFALO WLI-PCM-L11G Wireless LAN Adapter
Supported Hardware IDs:
PCMCIA\BUFFALO-WLI-PCM-L11G-4445
PCMCIA\BUFFALO-WLI-PCM-L11G-UK-1ED7
PCMCIA\BUFFALO-WLI-PCM-L11G-US-A11C
Buffalo WLI-PCM-L11G 802.11b Wireless PC Card Windows Drivers, Utility:
The driver also support Buffalo WLI-PCM5B-L11G, WLI-PCM10B-L11G 802.11b Wireless PC Card.