---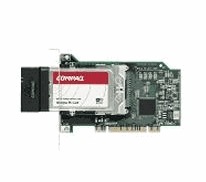 Compaq WL210 Wireless PCI Card, actually, it's Compaq WL110 PC Card + PCI Adapter. So WL210's device ID is same to WL110.
Device ID:
PCMCIA\Compaq-Compaq_WL110_PC_Card-E648;
PCMCIA\hp-wireless_PC_card_WL110-82CC
Compaq WL210 Wireless PCI Card Windows Drivers,
Compatibility
: Windows 98, Windows 2000, Windows ME, Windows XP
Released: 2002-12-11, Version: 7.64.42.338 A
File name: sp23154.exe, (5.99M) Download 1, Download 2
Wireless LAN Client Manager Utility:
Description: Contains Client Manager utility for the Compaq WL110, WL210 or WL215 Wireless LAN adapter for the operating systems listed.
Released: 2002-12-11, Version: 2.90 A
Compatibility: Windows 95, Windows 98, Windows NT 4.0, Windows 2000, Windows ME, Windows XP
File name: sp23155.exe, (4.06M), Download 1, Download 2