---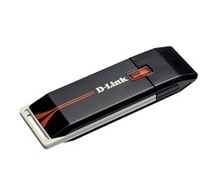 The DWA-120 Wireless 108 G USB 2.0 adapter delivers unrivaled cost-effective wireless performance for desktop and laptop PCs. Users can easily upgrade their wireless networks by adding this 802.11g standard adapter to wirelessly share photos, files, music, video, printers, storage and access Internet. Enhance Internet experience with a faster wireless connection and enjoy smooth digital phone calls, gaming, downloading, and video streaming.
Product Features:
Connect to secure wireless networks using WEP, WPA and WPA2
Up to 108Mbps Turbo Mode wireless speed
eXtended Range for wider wireless coverage range
High-speed USB 2.0 interface to PC host
Device Hardware Info:
Device Name: D-Link Wireless 108G DWA-120 USB Adapter
Hardware ID: USB\VID_07D1&PID_3A0D
Download D-Link DWA-120 Windows Drivers and Utility:
Windows (XP, 2K, 9X, Vista 32/64bit) Drivers, Utility v1.20 (13.6 MB): Download
This driver also support these device listed below:
USB\VID_2001&PID_3A01, USB\VID_2001&PID_3A03,
USB\VID_07D1&PID_3A08, USB\VID_07D1&PID_3A0B
For Windows 7, no driver is required. This product uses built-in driver in Windows 7. It is Plug n Play.
DWA-120 A1 Manual, 1.20.pdf (1484 KB): Download
Quick Install Guide - DWA-120 A1 QIG 1.00.pdf (786 KB): Download