---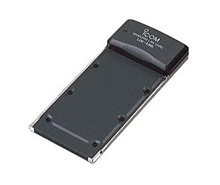 Mobility network! 2.4GHz SS wireless LAN card.
Product details
Body: UX-136
Types of radio wave: Spread Spectrum
Center frequency: 2484MHz
Data rate: 1M, 2Mbps
Transmission distance: Room engagement 50m, open space around 200m (2Mbps transmission)
Software OS: Windows (R) 95
Host Interface: PC Card Standard ('95)
Accessories: 3.5 inch FD (utility software)
Device Name: ICOM UX-136 PCMCIA Adapter
Hardware ID: PCMCIA\AMD-AM79C930-C53D
ICOM UX-136 PCMCIA WLAN Adapter Windows 95/98 Drivers:
Download 1, Download 2 (Ver. 1.53. Release date: 1999/08/03)
The driver also support ICOM UX-138 ISA PnP Adapter (Hardware ID: "ISAPNP\ADV30C9").