---
Support Software for Bluetooth MultiPort Module by Compaq, Bluetooth MultiPort Module by Compaq (Compaq Part Number 234209-001)
Device ID: USB\VID_049F&PID_0027;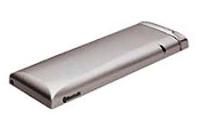 This contains Software that supports the Bluetooth Multiport Module by Compaq on the Compaq notebook and desktop models running Windows 2000 and Windows XP..

The Bluetooth MultiPort Module is Compaq's Bluetooth communications implementation that provides wireless connectivity to other devices from the MultiPort connector of certain Compaq notebooks and desktops.

ENHANCEMENTS: - Adds HCRP Support.- Adds PAN Support.
Support Software for Windows 2000 for Bluetooth MultiPort Module by Compaq: sp25727.exe (19 MB) Download
Support Software for Windows XP for Bluetooth MultiPort Module by Compaq: sp27993.exe (20 MB) Download