---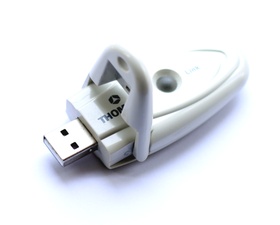 Specs:
Transfer rate: 54M/48M/36M/24M/18M/11M/5.5M/2M/1M
Frequency Range: 2.4G ~ 2.4835GHz
Interface type: USB 2.0
Antenna Type: One PIFA Antenna
Applicable to networks: compatible with 802.11g (54M) 802.11b (11M)
THOMSON WLG-1500A 802.11g wireless USB adapter is based on the SiS163U wireless LAN chipset.
Device Name: 802.11 USB Wireless LAN Adapter

Hardware ID: USB\VID_0457&PID_0163
THOMSON WLG-1500A USB Adapter Driver and Wireless LAN Utility for Win98/ME/2000/XP:
Download (23.4MB)
THOMSON WLG-1500A USB Adapter Windows Vista, Win7 32/64bit Drivers:
Download (253 KB, Driver only no utility.)
Install Tips: Download, Unzip, open the device manager and update the driver for unknown WLAN Adapter.
The Driver Package also support these SiS163 Series WLAN Adapter:
802.11g 54 Mbps Wireless USB Dongle (Hardware ID: USB\VID_0d8e&PID_0163)
Wireless-G USB Adapter (Hardware ID: USB\VID_1371&PID_0021)
Wireless-G USB Dongle (Hardware ID: USB\VID_1371&PID_0022)
SURECOM 802.11g 54M WLAN USB Adapter (Hardware ID: USB\VID_0769&PID_11F7)
Wireless-G USB Module (Hardware ID: USB\VID_1371&PID_0023)
TL-WN320G 1.0 USB WLAN Adapter (Hardware ID: USB\VID_0B3B&PID_0163)
Fujitsu Siemens Computers WLAN 802.11b/g D1705/D1706 (Hardware ID: USB\VID_0BF8&PID_100F)
Wireless USB Adapter RO80211GS-USB (Hardware ID: USB\VID_0457&PID_5401)
KN-W510U 1.0 USB Wireless LAN Adapter (Hardware ID: USB\VID_0A3A&PID_0163)