---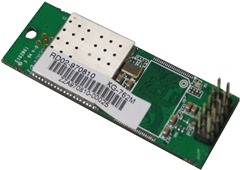 54Mbps Data Transfer
XG-762M is based on IEEE802.11g standard, and is completely backward compatible with IEEE802.11b products in the market. Compatible with USB 1.1 as well as USB 2.0.
Security Protection
XG-762M ensures great security by providing the 64/128 Wired Equivalent Privacy (WEP) and WPA/PWA2 support.
In fact, Z-Com/Zcomax XG-762M is ZD1211B USB 802.11 b+g Wireless LAN card.
Device Name: Atheros AR5007UG Wireless Network Adapter

Supported Hardware IDs:

USB\VID_0CDE&PID_001A, USB\VID_0ACE&PID_A215
USB\VID_0B05&PID_171B, USB\VID_0B05&PID_171C
USB\VID_083A&PID_4505, USB\VID_083A&PID_E501
USB\VID_0DF6&PID_0036, USB\VID_0586&PID_3401
USB\VID_0586&PID_340F, USB\VID_0586&PID_3410
USB\VID_0586&PID_3412, USB\VID_0586&PID_3409
USB\VID_0586&PID_3413
Download 1, Download 2 (2.55MB)