---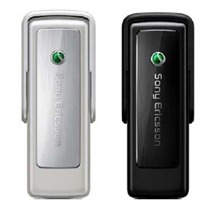 Wireless Manager application and drivers for MD400 and MD400g USB modems,
Hardware Info:
Device Name: Sony Ericsson MD400g Mobile Broadband Modem
Hardware ID: USB\VID_0fce&PID_d0e1&MI_01&OS_NT

Device Name: Sony Ericsson MD400 Mobile Broadband Modem
Hardware ID: USB\VID_0fce&PID_d103&MI_01&OS_NT
Download Sony Ericsson MD400/MD400g Mobile Broadband USB Modem Windows Drivers,Wireless Manager:
Download 1, Download 2 (File size: 56.9 Mb)
Wireless Manager Version: 5.3.2076.12
Support OS:
Windows 2000 (SP4), Windows XP (SP2) (32/64 bit), Windows Vista (SP1)(32/64 bit), Windows 7 32/64bit
Languages included:
English,Chinese – Simplified, Chinese -Traditional, Croatian, Czech, Danish, Dutch, Finnish, French, German, Greek, Hungarian, Italian, Norwegian, Polish, Portuguese, Brazilian Portuguese, Romanian, Russian, Slovak, Spanish, Swedish, Thai, Turkish
Installation instructions
Check that you have Microsoft .NET 2.0 or greater package installed.
Click on the Download link below and save the file to your hard drive.
Make sure that the MD400 or MD400g is removed from your computer.
Browse to the location where the downloaded zip file was stored.
Double-click the zip file and choose [EXTRACT] to a new/empty folder.
Run the "setup.exe" file. The Wizard for the Wireless Manager displays. Follow the on-screen instructions. When installation is complete, click Finish. Fully insert the MD400 or MD400g (with SIM card) into your computer.
After a few seconds the New Hardware wizard displays and driver software installation takes place.