---
Sending files from your PC
It's very easy to send files to another Bluetooth device with the Microsoft stack. Just right click on the file you want to send, then select Send To > and Bluetooth Device. You can select a file from your desktop or a file list in Windows Explorer.
Note: You cannot currently send from the File, Send menus in Word, Exchange or other Office programs.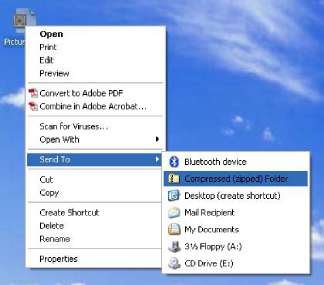 Windows will display a list of the devices that have been set up already (paired). Select the device you want to send the file to, or Browse to find other devices. (Other devices must be discoverable or set to Show to all). Then press Next.
If you had requested a passkey should be used, you will be prompted to enter this on your Bluetooth device. Once the transfer is complete, Windows will finish the Transfer Wizard and display details of the transfer.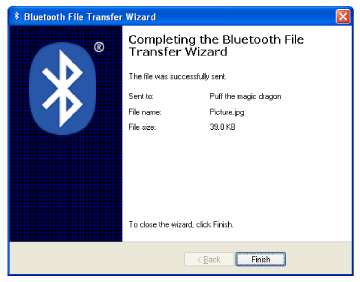 You can also send a file by clicking on the Bluetooth icon in the tray and selecting Send a File. This will bring up the browse screen, where you can select the file you wish to send.