---
QoS Performance Tests - Rate Limiting
I was most interested in the GS5's Rate Limiting features, since they provide the most precise bandwidth control. But while I found that the Egress limiting worked pretty much as advertised, the Ingress limiting did not.
Figure 14 shows a simultaneous two-port test (one machine sending to two remote endpoint computers) with Egress Rate Limits of 8 and 1Mbps. Both measured results are 6% lower than the programmed values, but limited throughput is nice and smooth for both data streams.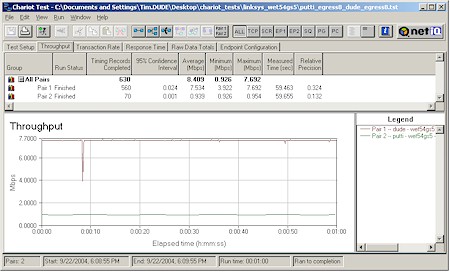 Figure 14: Dual Port Egress Rate Limit
(click on the image for a larger view)
I also ran a test with an 8 Mbps Egress limit set on the single port that I directed two data streams at. The result in Figure 15 shows a total average throughput of 7.5 Mbps - again about 6% low. But you can see that the throughput experienced by each of my two clients had a much higher variance.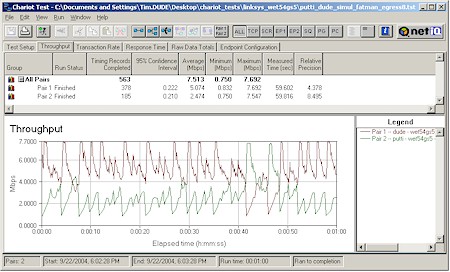 Figure 15: Single Port Egress Rate Limit, Two Data streams
(click on the image for a larger view)
When I tried to run similar tests using Ingress Rate limiting, the results said that this feature was essentially broken. In some cases both Chariot pairs would finish, in others, only one would complete. In all cases, throughput was below 0.5Mbps on the pair that I could get a reading for.