---
ASUS Utility Software
The CD enclosed with the router contains several programs that are required to enable some of the router's functions. They are installed on the hard drive all at once, which is not good as the user may not need some of them.
The EZSetup program is in fact a graphical interface for the same-name function of the router. EZSetup technology is intended to help the user quickly and easily set up a network connection. The setup procedure takes four steps each of which is thoroughly explained by the program. First, you are asked to switch the router into the easy setup mode: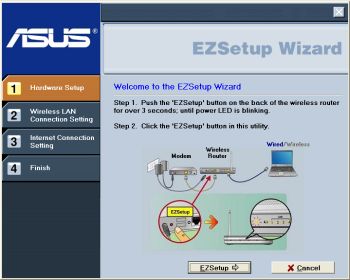 To do that, press and hold the appropriate button on the router for a few seconds. Next, the user is offered to set up the wireless section: specify the router's SSID and the data encryption method.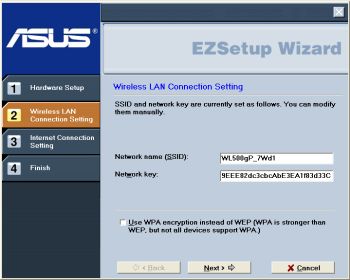 Note that the key can only be entered in a hex form whereas the web interface allows to enter it in a symbolic form. Then, you enter the provider settings for Internet access.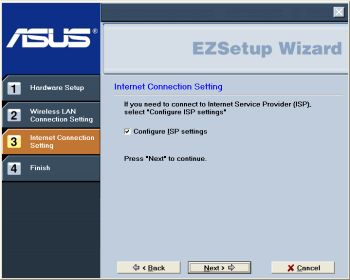 And finally you receive a message that the configuration has been completed successfully. You can also send the results to your printer.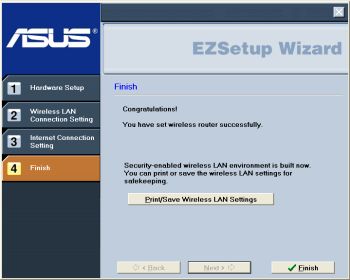 Device Discovery is yet another program that helps to set the router up. Its single purpose is to find ASUS' network equipment on the network.