---
There is only one page, Basic Config, in the Bandwidth Management group. You can limit the traffic for certain IP addresses here.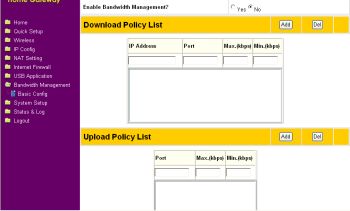 On the Global Settings page of the System Setup group the interface language and a new password for the router's web interface are specified.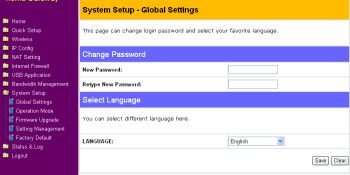 On the Operation Mode page you can choose among three modes: the router works as a gateway from a home network into the provider network, a router for a home network, or an intranet access point.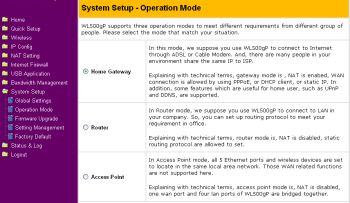 The Firmware Update page allows updating the router's firmware from the Web.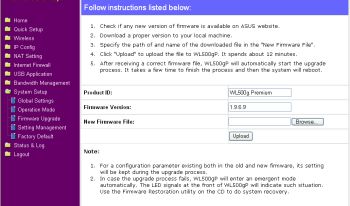 The current settings can be saved to a file so that it could be used later to restore the settings. This is done on the Setting Management page. The Factory Default option resets the settings to their default values.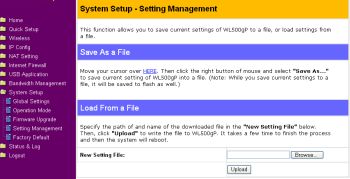 The last group of settings we'd want to dwell upon is Status&Log. It's not even settings, but a set of data fields. The Status page shows the status and current parameters of the connection to the external network, the status of the printer attached to the router's USB port, and the main parameters of the LAN interface.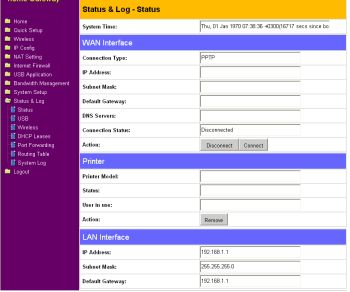 The purpose of the other pages from the Status&Log group is clear from their names: USB, Wireless, DHCP Leases, Port Forwarding, Routing Table and System Log.