---
The Access Control subgroup contains settings that control the connections basing on tables with MAC addresses, each of which is linked to a specific router action.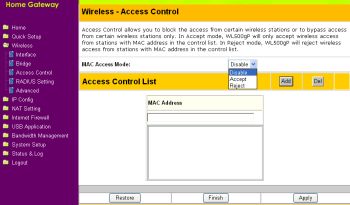 On the RADIUS Settings page you can set up the parameters of the RADIUS server.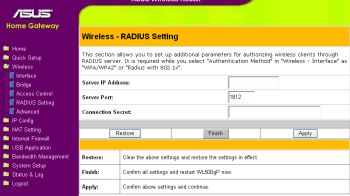 On the last page of the Wireless group, called Advanced , you can find some wireless connection settings that should only be changed in case of emergency. For example, you can disable the wireless interface, enable Broadcom's Afterburner technology, enable prioritization of multimedia traffic (WMM), change the level of packet fragmentation, change the data transfer speed threshold, etc.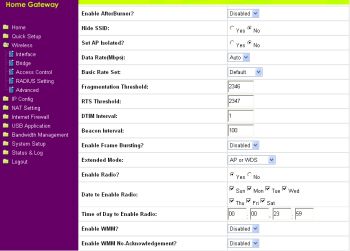 The IP Config group opens with the WAN&LAN page. On this page you can set up the parameters of the router's WAN port: the type of connection via the WAN port, the IP-address the router will be available by from the external network, the address of the external gateway and external DNS servers. Here you can also adjust the parameters of PPPoE and PPTP connections and specify the router's IP address for the internal network.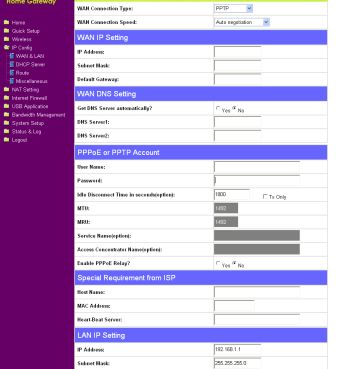 The router's integrated DHCP server can be set up on the DHCP page.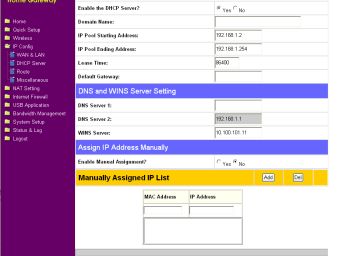 The Route page contains an editable routing table.