---
The filtering parameters for MAC addresses are specified on the MAC Filter page.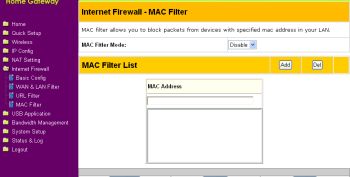 Next goes the USB Application group whose settings refer to the router's two USB 2.0 ports. On the Basic Config page you can specify startup parameters for different applications that involve external data storage media.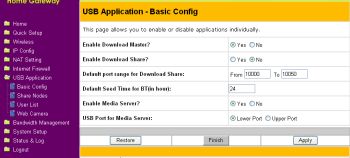 On the Share Nodes page the parameters of the attached USB hard drive (or flash drive) are specified. You can also assign network names to folders on the disk.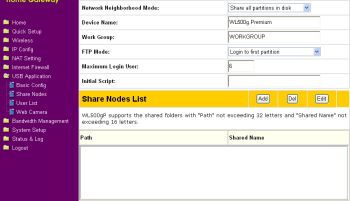 Users that will have access to the ftp-server running on the router are specified on the User List page.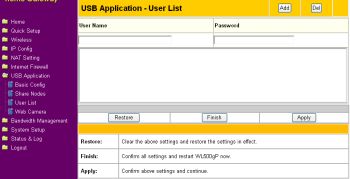 The Web Camera page is for setting up a web-camera attached to the router. Device-related settings come first: image quality, refresh rate, how the image will be displayed on the client, etc. Then, there are settings controlling how to use the camera as a surveillance tool. On this page you can also set up the parameters for monitoring six web-cameras attached to the router via the network.