---
The router's main components, processor and memory, are located on the main PCB under the metal casing. They are screened with a tin box from above and with thick aluminum foil with a layer of insulation on the reverse side of the PCB.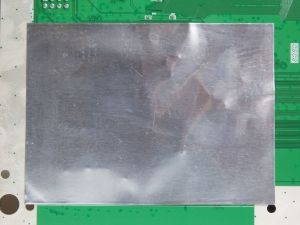 The ASUS WL500g Premium uses a BCM4704 processor from Broadcom. It is a 32-bit MIPS processor with a specified frequency of 300MHz (but it works at 264MHz in this router).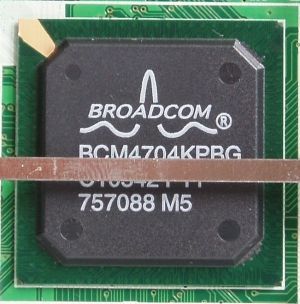 The firmware is stored in the flash memory chip manufactured by Spansion (8MB capacity, an access time of 90ns at initialization and 25ns at memory access).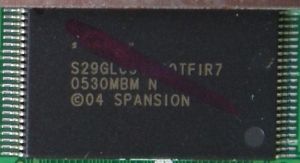 The router has 32MB of memory (in two DDR SDRAM chips from Hynix) to run its software.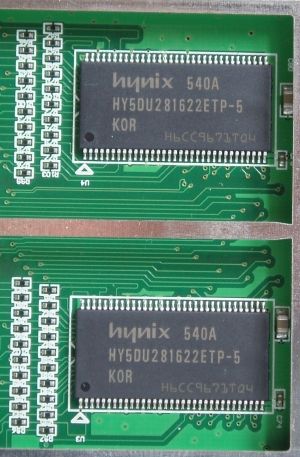 Two more controllers can be found outside the screened area: a VT6212L chip from VIA and a BCM5325E chip from Broadcom. The latter is a Fast Ethernet switch with an integrated 128MB frame buffer and an ability to identify the wire type (ordinary or crossover).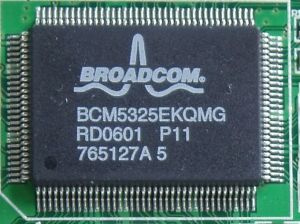 The former chip is a four-port USB 2.0 host controller.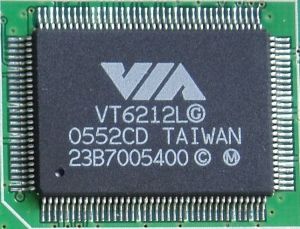 Only two ports are implemented in the router, though.